The Venue
Located in its current location since 1991, Recinto Ferial has 240,000 m2 distributed along 13 halls, 85 rooms, 2 convention centres and outdoor areas.
The North Convention Centre has an auditorium for 1,100 people and 18 additional rooms; the South Convention Centre offers another auditorium with capacity for 600 people; we also have 45 small rooms located in the mezzanine of the halls and 2 catwalks.
At IFEMA MADRID we have a very clear objective, to be a place to connect. To connect interests, challenges, concerns, knowledge, hobbies and passions. To do this, we have been designing environments for 40 years in which people, companies and society meet and share interests and challenges.
Multifunctional and flexible
Located next to halls 9 and 10 in the North access, it has an area of 10,000 m2 and has a total of 20 rooms, 18 of which are located on the first floor. It is accessed via a large hall with natural light, whose size makes it the ideal space for exhibitions of 1800 m2 gross or 468 m2 net (space for stands) or to offer catering services during the event. The North Auditorium (N103 + N104 + stage) has capacity for 1,100 people. Rooms N101 + N102 and N105 + N106 are multifunctional. Separating panels allow events from 100 to 480 people to be hosted. The remaining 12 rooms (N107 to N118), with capacities of 70 to 200 people, can be combined in sets of two, allowing better adaptation to the needs of the event. On the second floor, the Colón and Neptuno rooms are also equipped with large outdoor terraces.
How to get to IFEMA Madrid? Please, click in the following link: https://www.ifema.es/en/how-to-get-there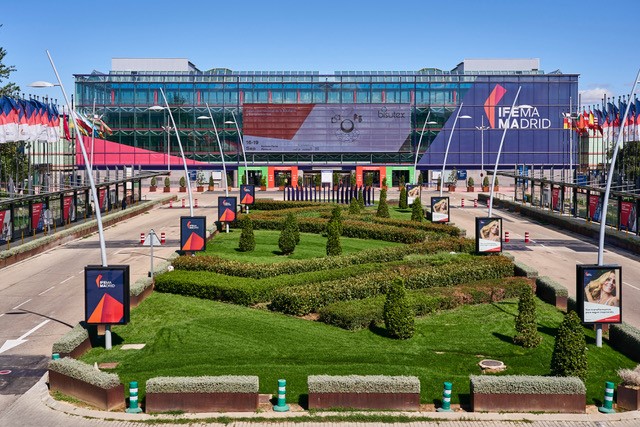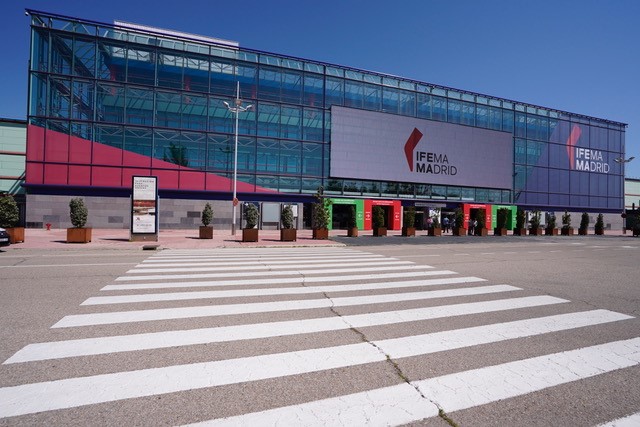 Location: Avda del Partenón, 5. 28042 Madrid, Spain
Source: IFEMA Convention Center